THE COVER IS SO FUCKING ADORABLE HOLY SHIT.
*****STARS: 5*****
Author: C. P. Santi
Release Date: October 22, 2015
Rating: 5/5
Source: Gifted copy
Reviewed by: Nicci
Add to Goodreads
Cocoy's not-so-secret dream is to one day become a gun-toting, ass-kicking secret agent.

But she has another dream—and this time, even her best friends don't have a clue—she dreams of being with someone.

Problem is, she finds out that Jaime Arguelles, a.k.a. the guy she'd been secretly crushing on for years, likes girls who—well—like pink.

To Cocoy's logical mind, there's only one solution: it's time to go girly.

After all, how hard can it be?
"Dudes, Operation Pink is now in action."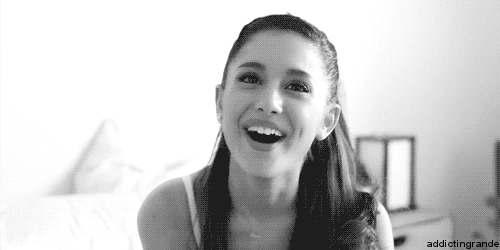 MAN, THIS WAS SO CUTE!!! I loved how sweetly soft this story was, but most of all, I absolutely adored the way Cocoy and her friends were. Her three boys are like brothers, and they helped her maintain a strong sense of self after losing her father. His funeral starts off the book, and as she's greeted by friends and family, Jaime and his parents come to give their condolences. Jaime: the perfect boy she's crushed on since forever.
Seeing as Daddy Dearest was a strong military man who raised an equally strong daughter, along with a few insight from her bffs, it's clear that Cocoy has a slight problem: she doesn't even show up on Jaime's feminine radar. But that's not really a problem for our girl, is it? If her aspiration is to be a secret agent, going deep undercover is easy peasy. So she thinks up a plan, comes to kill in pink, gets her target, and accomplishes the first mission she's ever gone on.
But…
With the mission complete, what's there left to do but be happy? Her dreams of being Jaime's girlfriend is finally a reality, and he's the perfect gentleman. So why does she begin to feel uneasy? Why is everything in her life coming up to be questioned? Why is there a queasy feeling that her mission never ended?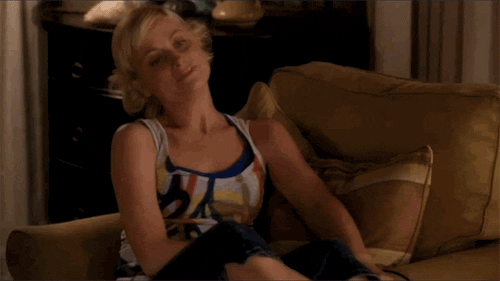 Spoiler! Click at your own risk! »
***START***
I'll tell you why.
CAUSE JAIME'S A FUCKING DOUCHE, THAT'S WHY!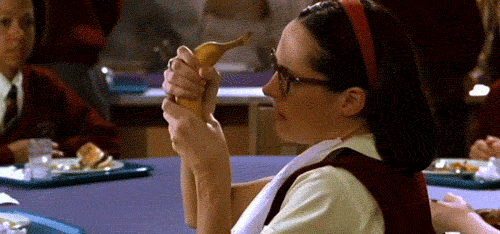 Okay, so he's not really a douche per say. Doesn't mean I still want his little banana in my hands right now… grr. He was a mistake to learn good lesson for our Cocoy with her first boyfriend. It's also a good lesson for anyone else who reads this, reminding you to never lose sight of yourself and what's really important to you.
***END***
With Cocoy, it felt like I was watching one of those Filipino films. Nowhere near as heartbreaking as She's Dating the Gangster (thank FUCK) but it had just as much naive sweetness, with bitter truths of life and the heart. She was a take-charge girl in the beginning and learning new things about herself was the icing on the cake. Her friends were just as awesome, and I really wish I had guy friends just like them.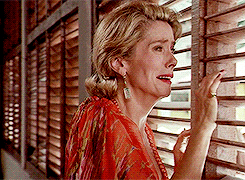 My favorite will have to be Joel, of course! He's the comedian of the group with a mind that just… doesn't make sense to science. But he's still my lablab. HA! That's another thing. There are a delicious amount of tagalog with a glossary people! to help this satisfied reader know more while reading something she loves. *sighs* I love procrastination.
There wasn't a thing I could think about to hate this book, but I did get mildly annoyed with Cocoy. It was in the moment, mind you, because she's also a young girl and this is her first time. So I get that everyone trips, makes mistakes and learns their lesson. For Cocoy with Jaime… well I won't spoil anything but-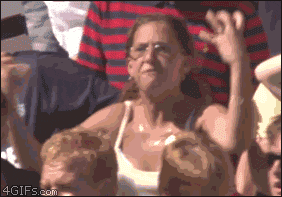 Let's just say I got really passionate, yeah?
Aside from those small bursts (lol) I fucking looooved this. This story by CP Santi was just the CUTEST I've read so far, centered around young adults ready to start their new lives. It was all done so delicately sweet with enough heart to make me shed a few tears. :*( And that ENDING! I so badly want the next one….
This is a high recommend for all you sappy romance readers. It's paced and written well, sucking you into Cocoy's little world with flashbacks of the day you met your first crush/love. So adorable!!! And just so heartfelt with her boyfriend, her best friends, herself. I'm glad things ended the way they did and it was just-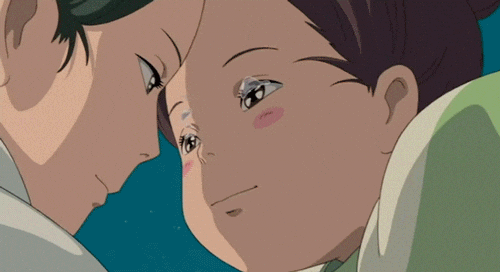 UGH WHY'D I ADD THIS GIF?! </3
Happy Reading =^-^=